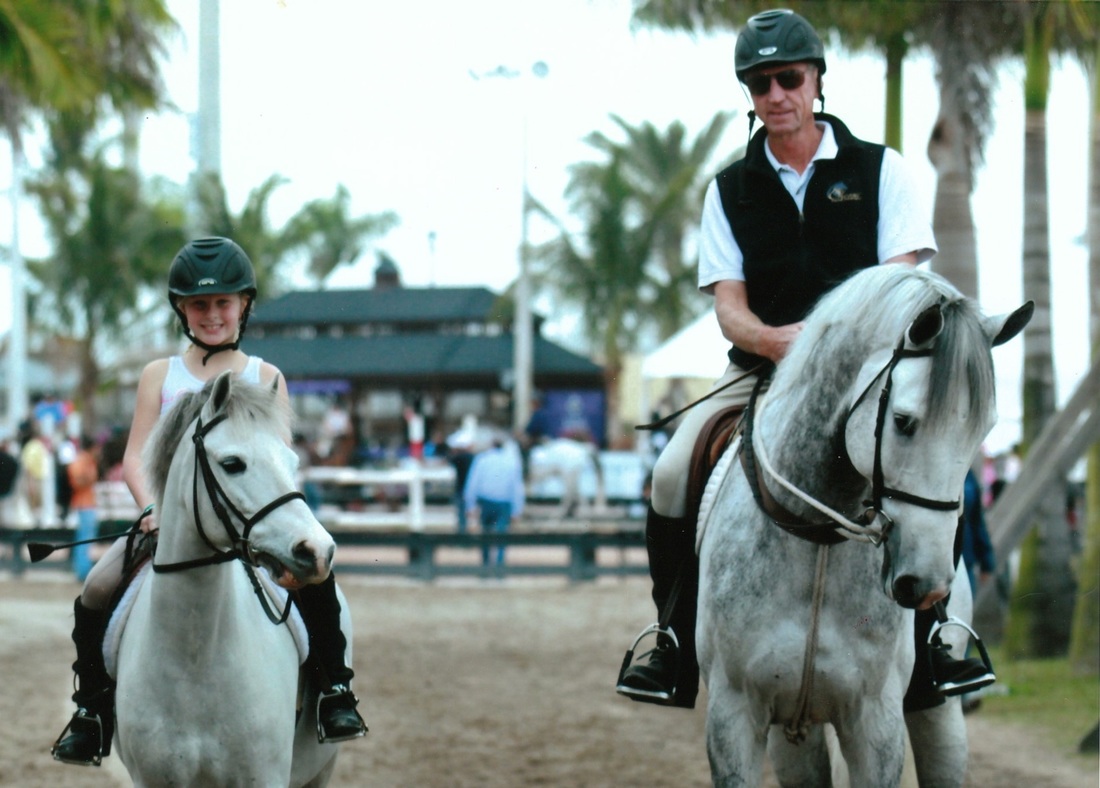 About Ole Strigel
A native of Denmark, Ole Strigel began his equestrian career at the age of eight, under the meticulous and demanding tutelage of Erling Peterson, one of Europe's foremost instructors. It was under Peterson's guidance where he learned to value the physical care of horses as much as he would the development of his career as a competitive exhibitor - an ideal that remains at the core of his uncompromising standards.

Before reaching his teens, Strigel's classical European training had made him proficient in Dressage, Hunting and Jumping. From his mid-teens through is early twenties, Strigel developed his reputation as a winning competitor at the most prestigious shows throughout Europe. In his mid-twenties, Strigel immigrated to New Orleans, Louisiana, where he founded Piaffe Riding Academy.

Within two years, Piaffe Riding Academy, which by then was responsible for the board, care and training of approximately 65 show horses, became the dominate "show barn" of the Gulf South. Concurrently, its riding school produced many of the most successful equestrian athletes to ever come out of the Southern United States. Today, Strigel trained Junior and Amateur/Owners are still competing successfully throughout the United States.

In addition to the Piaffe Riding Academy, Strigel also organized and supervised the three most renowned equestrian Classics ever to be produced in New Orleans, as well as the first New Orleans Grand Prix and the first New Orleans Puissance. Amongst several others, his championships include: Preliminary and Open Jumper Championship at Pin Oak Charity Horse Show, winner of the New Orleans and San Antonio Puissance, Open Speed Champion at Ox Ridge, and Preliminary Championship at both the Roanoke and Lake Placid Horse Shows.

In the spring of 2000, Strigel founded DK-USA Sporthorse, LLC, based in Durham, North Carolina (where he also lives with his wife and two children). For the first two years of the venture, he concentrated on scouting and importing select young prospects from Europe ~ successfully campaigning several of the them nationally (while maintaining his successful record as a professional competitor on the A-circuit).

Having produced another exceptional legion of junior contenders by the summer of 2002, Strigel embarked on his latest endeavor ~ the development of DK-USA Sporthorse Equestrian Center. He envisioned an all-inclusive facility where riders and their horses would be provided with only top-quality services. It was necessary that equestrians of all levels feel welcomed, that the facility be family-friendly, and that there be ample space for quality boarding, daily exercise, extensive training programs, and a classical riding academy.

On November 1st, 2002 Ole Strigel's vision came to fruition when he and his staff proudly opened DK-USA Sporthorse Equestrian Center in Durham, NC and subsequently opened a new facility in 2006. With room for training and boarding of over 20 horses, plenty of pasture, and horse gyms for the elite athlete. Strigel provides a truly exceptional experience for the horse enthusiast. In addition to uncompromising standards and an obvious commitment to excellence, Strigel's Equestrian Center provides a wonderful sense of community and camaraderie for equestrians of all disciplines.

Strigel continues to travel abroad in search of exceptional young prospects all of which he personally trains at DK-USA Sporthorse. Strigel travels to horse shows up and down the Atlantic coast throughout the year with rising prospects, as well as spending January through April at the Winter Equestrian Festival in Wellington, Florida.